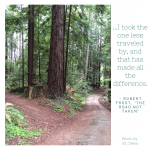 FAQs Regarding the Next Path for A Yarn Less Raveled - Posted May 4, 2021
Updated May 7, 2021 (gift cards)
Please read the announcement in our May 4 newsletter here. These FAQs provide more detail to specific questions you may have. We will update this page regularly to keep you updated. Please contact us if you have any questions not addressed here, and please understand that we may not have answers immediately, depending on which path progresses.

Why are you selling or transitioning A Yarn Less Raveled to an online shop?

The pandemic has taken its toll, our lease is up at the end of June, and it's time for Mindy to explore new adventures. Please see the more detailed explanation in our May 4 newsletter.

Would you reconsider selling or closing the Danville brick-and-mortar shop?

What is Mindy going to do next?

We have just started a Guided Knit Along (KAL). What will happen to our event?

We will be operating as usual for as long as possible, including all GKALs and events.

If you've placed a pre-order for yarn, you will receive your yarn as soon as we receive it.

What will happen to your classes and KALs?

Any offered classes and KALs will continue through June.

If the shop goes online, we may offer our most popular classes again via Zoom, which has the added benefit of being recorded.

I have a gift card or a store credit - how can I use it?

Gift cards and store credit will be honored while our shop stays open (both brick-and-mortar and online).

Please contact us if you have a store credit to use - we currently need to process those orders manually.

To enter your electronic or printed gift certificate number in the online checkout process, enter all the letters and numbers (with dashes) below the barcode.
If you have a physical, plastic gift card, enter the numbers, omitting all letters (e.g, A730Y123456 will be entered 730123456)
If you have any trouble using your gift card, please contact us at info@ayarnlessraveled.com for assistance.
I want to come in and shop before you close. What's your schedule for opening fully, not just by appointment?

We hope to open to walk-in shopping in late May after we are all fully vaccinated.

We will send an announcement via our newsletter and social media channels.

Where can we go to buy yarn if the Danville shop closes?

If the shop is purchased, please continue to support the new owner.

If we close the Danville shop and transition to an online shop, you will have access to our familiar products there and we will restock select yarns as needed.

You may want to explore the other exceptional yarn shops in the greater Bay Area; they would welcome your business as we do.

Will there be a Closing Sale with discounts?

If the shop transfers to new ownership, will any of the staff stay on?

Who should I contact if I need project help?

Through May, we are operating business as usual. Send us a message at info@ayarnlessraveled.com if you'd like project help (via Zoom).

In June, this will depend on whether ownership is transferred or not. If the shop transitions to online-only, we will continue to offer virtual project help.

Will you offer virtual or in-person gatherings before the shop closes?

That depends on whether the shop transfers ownership or not. We will share any updates and details in late May, once that road is determined.

We'd like to find some way to celebrate safely as a community, closer to the transition date, whichever road we follow.

If you sell the shop, will you sell my email address as part of the sale?

If the shop is sold, we will let all newsletter recipients know and you will have the option to opt-in or out to continue receiving messages from the new owner.

If the shop shifts to online, your email address will remain in our newsletter system unless you unsubscribe.